Five Minutes from Kenrokuen Garden and Kanazawa Castle Park
A Kanazawa machiya townhouse for up to six guests.
Peaceful Base Kenrokuen makes a great way to feel like you live in the city.
Peaceful Base Kenrokuen offers a convenient location for visiting Kenrokuen Garden, as well as Kanazawa Castle Park, the 21st Century Museum of Contemporary Art, and other destinations near Kenrokuen. Omicho Market, the Kazuemachi Chaya District, and Higashiyama are also within walking distance. The guest house includes futon bedding for six, air conditioning, and Wi-Fi, and is furnished with a refrigerator, a microwave, a toaster, a washing machine, an electric kettle, a hair dryer, an iron, and an air purifier. There are also plates, wine glasses, and cutlery available to use. In winter, a kotatsu (table with heater and blanket) and oil heater are also available. Peaceful Base Kenrokuen includes a bicycle, which guests are welcome to use during their stay.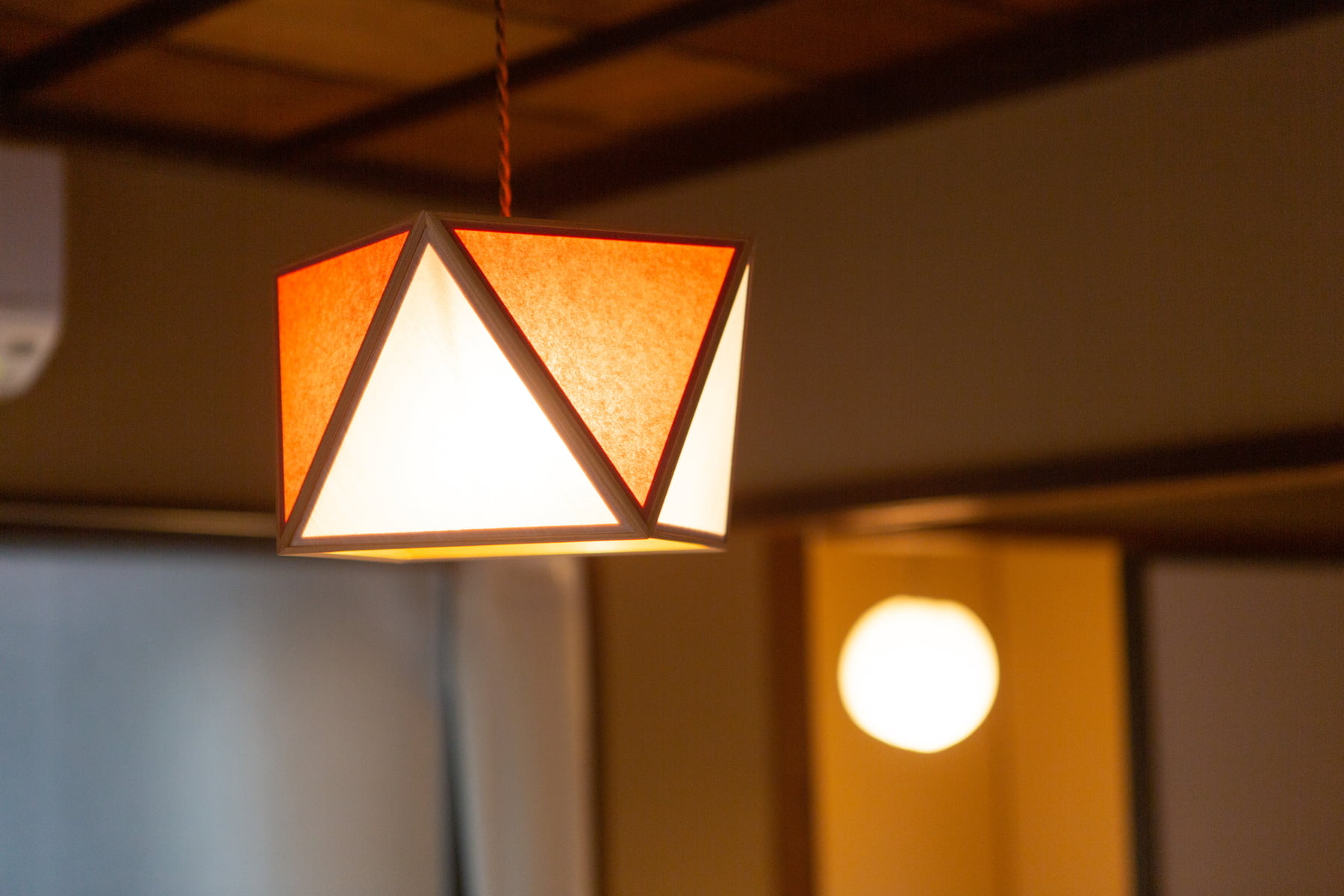 Peaceful Base Kenrokuen Details
Check-In

Check-in time: 15:00 to 19:00 (guests may also check in before 15:00 if the house has been cleaned).

Check-Out

• Check-out time: 10:00
• Check-out is handled by the guest (simply leave by check-out time).

Parking

There are five or so paid parking areas within a three-minute walk.
Feel free to contact us for more information, such as price estimates.

Accommodations for Children

• Up to two children under six years old (who sleep with an adult) can stay for free.
• If you will need additional futon bedding, towels, etc. for children, then please count them as adults on the reservation.

Notes

• Payment must be made in advance.
• We do not provide pajamas or yukata robes.
• Parking is not available on-site, but there are multiple paid parking areas nearby.
• There are many other people who live nearby, so please keep the windows closed after 21:00, and try not to make any loud noises.
• Smoking and fireworks are strictly prohibited on-site, including the entrance, and on all nearby roads.

Amenities

• LCD TV • Portable Wi-Fi hotspot
• Kitchenette • Cooking utensils and tableware • Electric kettle
• Refrigerator • Washing machine • Hair dryer
• Body wash • Shampoo • Conditioner
• Bath towels • Face towels

Guests are welcome to bring food and drinks in.
Guests are welcome to cook in the kitchenette.
Please contact us ahead of time if you wish to bring your own cooking appliances.

Sightseeing Information

• 5-minute walk to Kenrokuen Garden
• 5-minute walk to Kanazawa Castle Park
• 15-minute walk to the 21st Century Museum of Contemporary Art
Convenient location for exploring Kanazawa
Easy access to public transit (buses)
5-minute walk to the nearest bus stop

Address

4-7 Kosho-machi, Kanazawa, Ishikawa 920-0932

Phone No.

(070) 3165-5593
Access
This facility does not have any on-site staff, so a member of our staff will be waiting for you on-site, at the time given on your reservation.
Contact Us
To cancel or change your reservation, please check your reservation confirmation email for more information.
For any other inquiries, please contact us using the button below.