Fifteen Minutes from Kanazawa Station and Oyama Shrine
A private guest house just fifteen minutes from Omicho Market.
Tsumugian offers peaceful comfort for exploring Kanazawa.
Tsumugian is located in central Kanazawa, and offers plenty of comforts: on-site parking, free Wi-Fi, four beds, a fully equipped kitchenette with a microwave, rice cooker, and refrigerator, a bathroom with both shower and bath, a flat-screen TV, and a washing machine. Omicho Market is nearby, perfect for picking up foods to cook here. The guest house also features easy access: walking distance from Kanazawa Station, and convenient via various other methods of transport as well. Enjoy modern comfort, with the old-fashioned Japanese coziness of a low dining table with leg space underneath.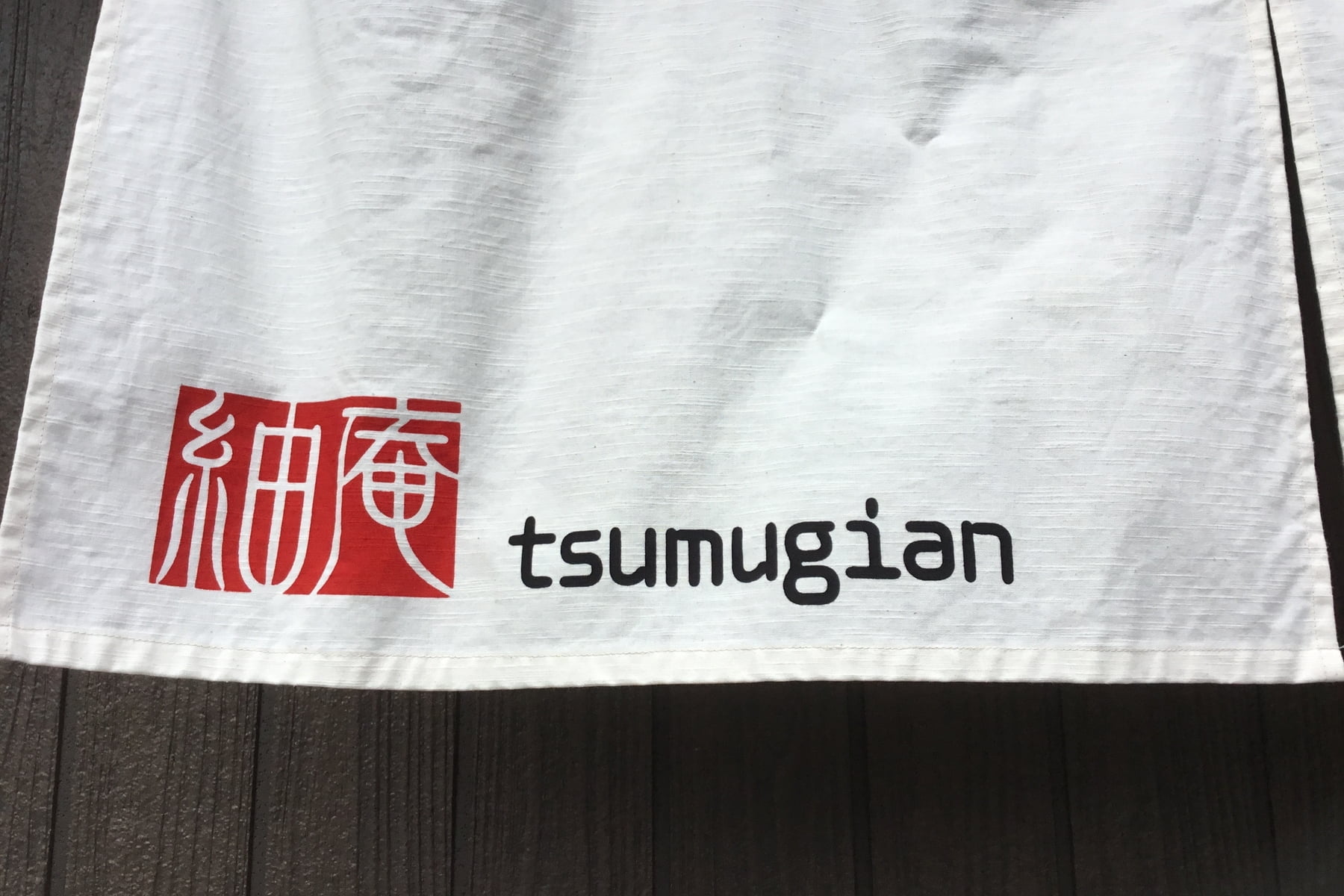 Tsumugian Details
Check-In

Check-in time: 15:00 to 19:00 (guests may also check in before 15:00 if the house has been cleaned).

Check-Out

• Check-out time: 10:00
• Check-out is handled by the guest (simply leave by check-out time).

Parking

Free on-site parking is available for one vehicle.

Accommodations for Children

• Up to two children under six years old (who sleep with an adult) can stay for free.
• If you will need additional futon bedding, towels, etc. for children, then please count them as elementary school children on the reservation.

Notes

• Payment must be made in advance.
• We do not provide pajamas or yukata robes.
• Smoking and fireworks are strictly prohibited on-site, including the entrance, and on all nearby roads.

Amenities

• TV • Free Wi-Fi • Rice cooker
• Kitchenette • Cooking utensils and tableware • Electric kettle • Microwave
• Tea and coffee • Refrigerator • Washing machine •Hair dryer • Hair iron
• Body wash • Shampoo • Conditioner
• Bath towels • Face towels • Slippers
Guests are welcome to bring food and drinks in.
Guests are welcome to cook in the kitchenette.

Sightseeing Information

• 15-minute walk to Kanazawa Station
• 15-minute walk to Omicho Market
• 15-minute walk to Oyama Shrine
• 25-minute walk to the Katamachi neighborhood of downtown Kanazawa
Convenient location for exploring Kanazawa
Access to major destinations within the city via Kanazawa Station
15-minute walk to Kanazawa Station

Address

8-3 Sanja-machi, Kanazawa, Ishikawa 920-0861

Phone No.

(070) 3165-5593
Access
This facility does not have any on-site staff, so a member of our staff will be waiting for you on-site, at the time given on your reservation.
Contact Us
To cancel or change the date of your reservation,
please contact us using the button below.
Make a Reservation