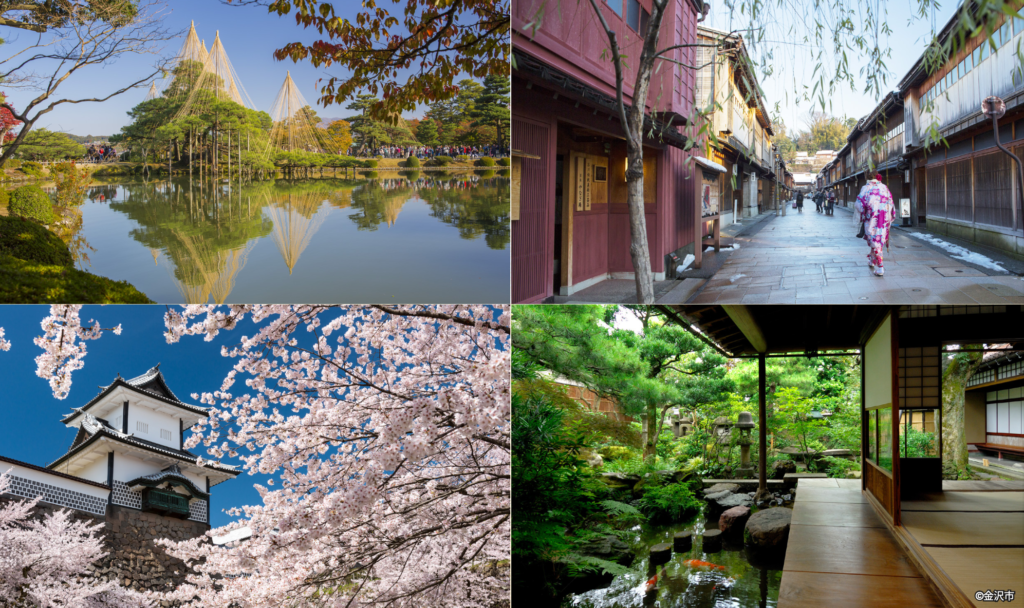 This customizable walking tour aims to cover the main highlights of Kanazawa: Kenrokuen Garden, Kanazawa Castle Park, the Higashi Chaya "Teahouse" District, the Nagamachi Samurai District, and Omicho Market. We contact guests beforehand, or take a moment at the start of the tour, to decide where, exactly, to go that day. No two tours are the same, because no two guests are the same – every encounter is once-in-a-lifetime chance!
Example Itinerary
Guide Fee: ¥55,000 (incl. tax)
(Guide fee does not include admission fees, transportation costs, or lunch for guests or guide)
Tour Length: Six hours
Maximum Guests per Tour: 5 (Please contact us for larger groups)
Prior bookings are strongly recommended.
This tour involves a lot of walking; make sure to wear comfortable shoes.
Please contact us if any member of your group requires special assistance, or is younger than 10 or older than 80.